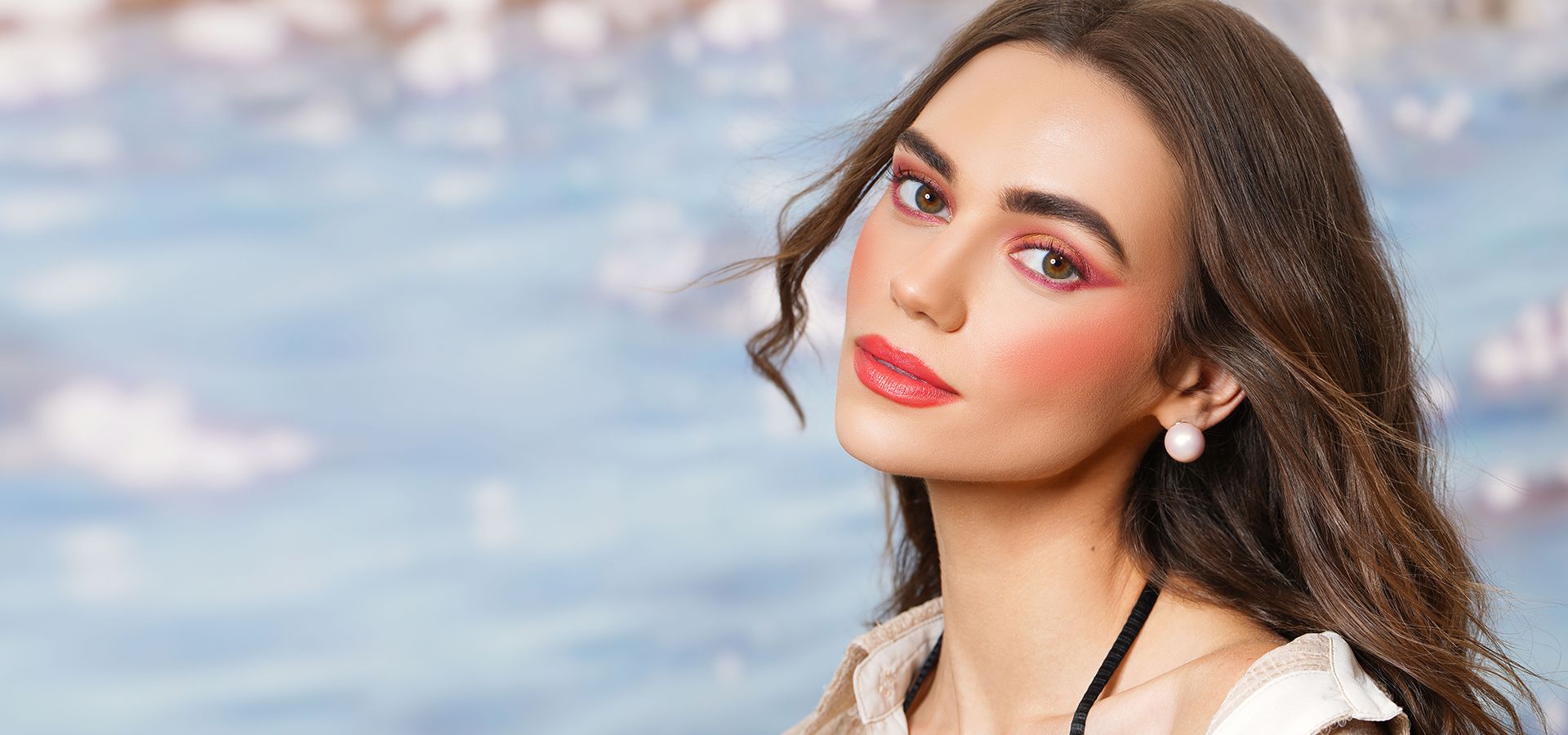 Let customers speak for us
Pour des yeux de biche
J'adore le fard a paupières liquide diamond, il est très facile d'application, sa tenue est vraiment incroyable, il est un peu pailleté, il fait ressortir la couleur des yeux, le maquillage est parfait, j'en suis vraiment satisfaite, se demaquille très bien avec un démaquillant, c'est un maquillage que je conseille
Amazing!!
This has got to be one of the best lipsticks I've ever owned! Long lasting,beautiful colour & many compliments.
Perfect !
Absolument ravie de ma commande ! La livraison est très rapide et les produits sont très qualitatifs ! Le maquillage est superbe , les teintes sont sublimes et correspondent bien aux photos . Les packaging sont top et des petites attentions en plus dans le colis . Bref ! Je suis conquise et je rachèterai !
Cutest Colors!
I love all of Oulacs products but one of my favorites definitely has to be the liquid eyeshadows!
Preciosa
Me ha encantado esta barra de labios,ademas de aportar brillo,el color me ha parecido precioso.Totalmente recomendable.
so pretty
Goes on very easy, beautiful bright color. Long lasting
User friendly!
Everything is laid out in a beautiful user friendly way. I can navigate and shop easily. Lots of benefits for signing up as a member. Keeps track of everything accurately. Job well done! Thank you for such an easy shopping experience!
Beautiful!
First off, I love Oulac Cosmetics packaging! Durable, tight fitting, cute lid, and glass bottom. The color Hunny Bunny is this copper pink with silver shimmer that is multidimensional and glamorous looking! It goes on like a powder cream hybrid, doesn't crease, and lasts all day! Love it!
Moisture Shine Lipstick
Love the color shade it matches my skin tone. Very lightweight and smooth to apply. Very moisturizing as well. Perfect for my everyday go to lippie. Love it so much!
Love it!
First I have to give credit to Oulac cosmetics for the beautiful packaging! So sleek, stylish, and compact! No plastic here! When first applying it goes on like a lipstick and then melts into this smooth silky texture with a pop of color and then a beautiful shiny gloss finish. My lips feel so soft, I would call the coverage a medium, and buildable. I ordered 02 Grande Dame and it is exactly the color I expected, which is a perfect pink, red, brown mixture that teeters between nude and bold. I'm in love with this moisture shine lipstick!
Liquid diamond - Glow Color
This eye shadow product was very good, I thought it had good pigmentation to it and it went on so smoothly and lasted for quite some time.
Cute eyeshadows!
Incredible pigmentation and shine, very easy to manage on the eyelid and easy to remove, it arrived with a small crack in the bottle lid, but nothing that matters. I was thinking of making a tiktok video with the products when studies don't take up my time! :)
Subtly Beautiful
I love this lipstick! It applies very smoothly and feels comfortable, even with the glitter. The shimmer does make the color appear lighter, but it's perfect for subtle glamour. It's a new staple in my makeup bag!
Me encantan
Los pintalabios son hermosos, me gustan mucho y son de buena calidad!!! Los recomiendoooo
TRUE Love!
I just love these eyeshadows!
I am a professional makeup artist and I use it so much! It stays on all day long and the number of colors is so huge that you can find something special for each of your looks. Here I add just few makeup I've done using these eyeshadows